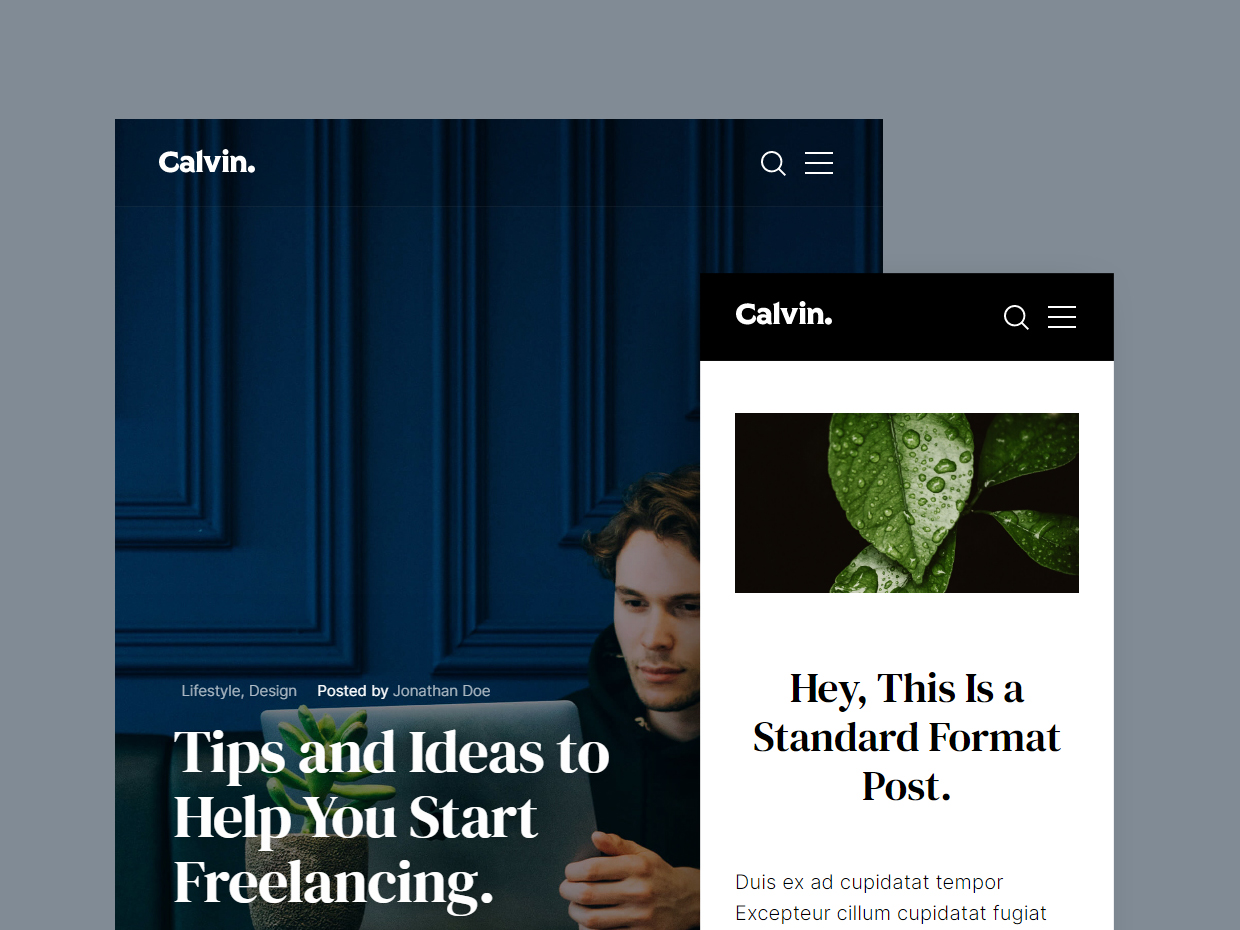 Template Description
If you're looking for a free HTML blog template that can help you make a great first impression on your visitors, Calvin is definitely worth considering. This template has a simple, clean design that's incredibly versatile, making it a great choice for a wide range of blog types. What's more, Calvin's minimalistic approach to design places the focus squarely on your site's content, helping it to stand out and resonate with your audience.

Calvin includes a variety of pages, including the frontpage, categories, about, contact, and single post pages, which allow you to share standard, video, and audio posts. This free HTML blog template is also compatible with high pixel density screens and 100% responsive, ensuring that your site looks great no matter how your visitors access it. Calvin provides you with all of the tools you need to create a unique online space for your articles and connect with your audience in a meaningful way.
Also, please keep in mind that Calvin is not a WordPress theme, but rather a free HTML blog template. So, before you can use it as a WordPress theme, you'll need to port it over to the WordPress platform.
Sources and Credits
Preview

Remove Credit Link

Download