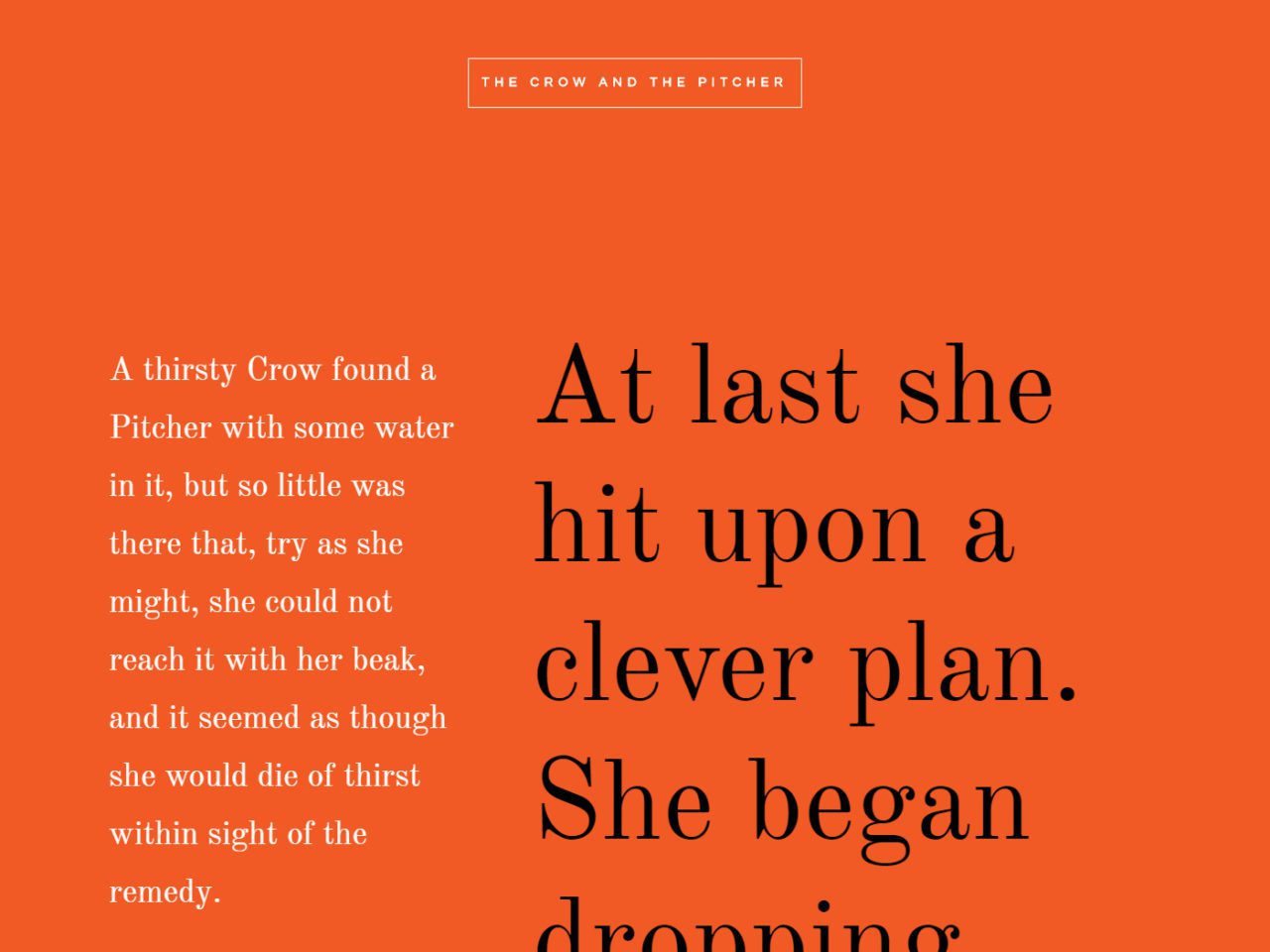 Typography is an essential part of the design. If we want to achieve a great and effective design we need to pay attention to typography and part of it is to make sure that we choose the best fonts for the design and the right font combinations that would work together to the project's overall look. Every designer knows that font pairing is essential but most of the time it could also become challenging for us.
Finding the right font combinations that would match with the entire design could be a quite challenging task and can consume us a lot of our valuable time. This is why in this post, I'm going to share with you a list of useful font pairing tools that could help us in this process. Go ahead and try out these useful, time-saving tools below.
1. Google Type
There are over hundreds of typefaces in the Google font library. Pairing these typefaces isn't easy and many of those fonts don't work for typical websites. This is the reason why Google Type was created. Google Type is a creative project that offers inspiration for using fonts from the Google Fonts library. It is really a great source of inspiration for beautiful font combinations. Resource link.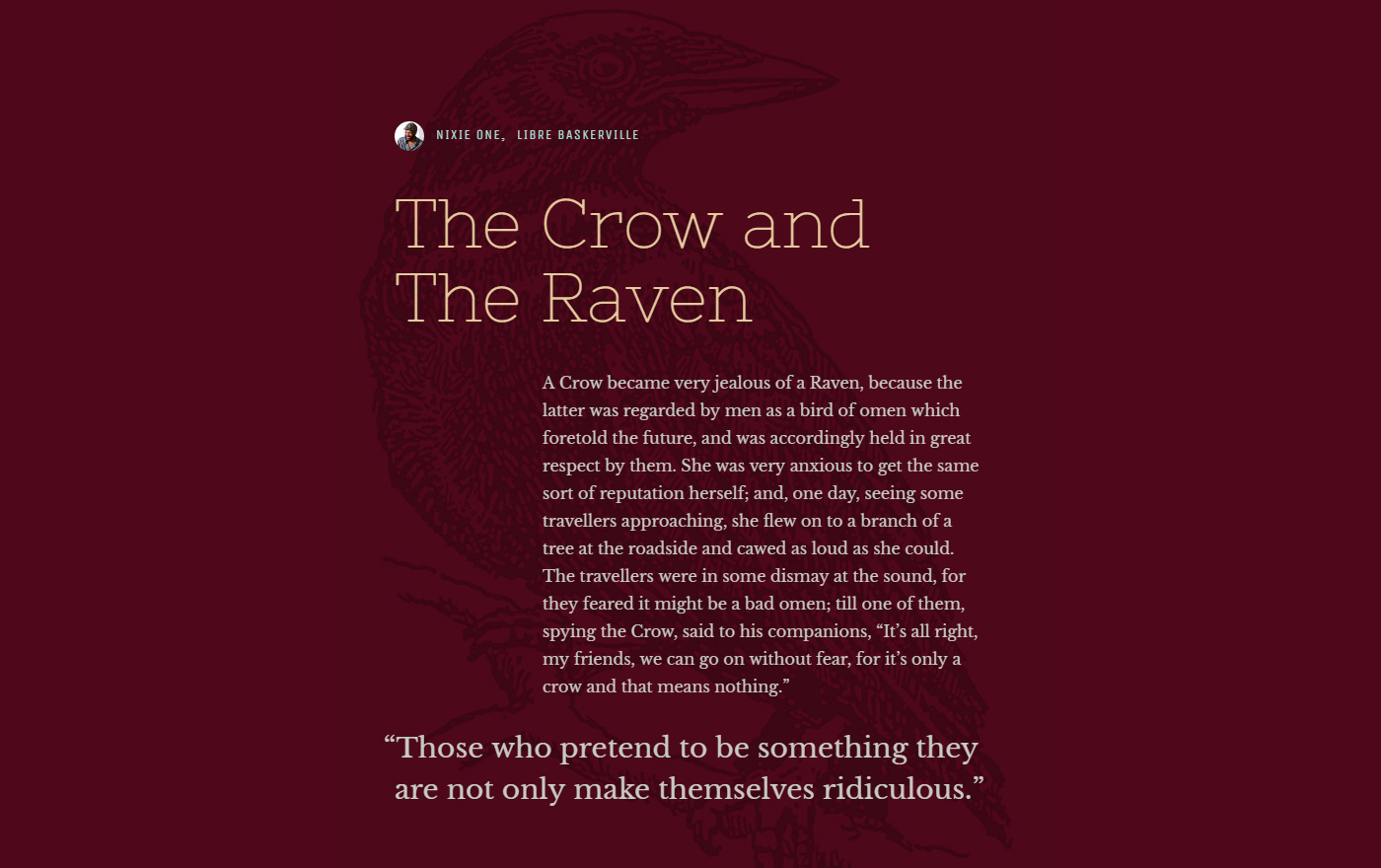 2. Type Connection
A typographic dating game that helps you learn how to pair typefaces. You start the game by choosing the main typeface to match. The process of the game is like those you see on dating websites and you play the role of a matchmaker. The game is informative. As you play the game you learn more about typography and the details for finding the right font combinations. Resource link.
3. FontPair
FontPair is a nice typography tool that helps designers find font combinations using a set of font pairing filters. Select a filter and it will present you a list of font pairings with heading and paragraph. Text in each font pair is editable. You can click anywhere in the paragraph or heading text and start typing. You can copy and paste your own content in to see what it looks like with these font combinations. Resource link.
4. FontJoy
Fontjoy is a nice tool that can help designers choose the best font combinations. It has a clean simple editable UI. You create a random font combination by clicking the generate button. You can also use the lock icon to lock a specific font while generating a font combination. Resource link.
5. Canva Font Combinations
A typography tool from Canva that helps you put together great font combinations for your designs. It is easy to use. You just simply choose a font that would serve as your starter font and then it will automatically find the best font combinations that match with your starter font. Resource link.
6. Type Wolf
Typewolf is a good resource for choosing fonts for your design projects. A great typography resource inspiration of sites with different beautiful font combinations and how they are used and a link to the sampled site. Resource link.
7. Beautiful Web Type
A showcase of the best typefaces from the Google web fonts library. There are hundreds of typefaces in the Google web fonts library. Many are awful. But there are also high-quality typefaces that deserve a closer look. This resource has examples of these typefaces in action. Resource link.
8. Typ.io
Typ.io is a huge library of handpicked font styles and font combinations used on different websites. The site catalogs hundreds of different fonts. Fonts are tagged with related words helping you pair complimentary fonts together. Resource link.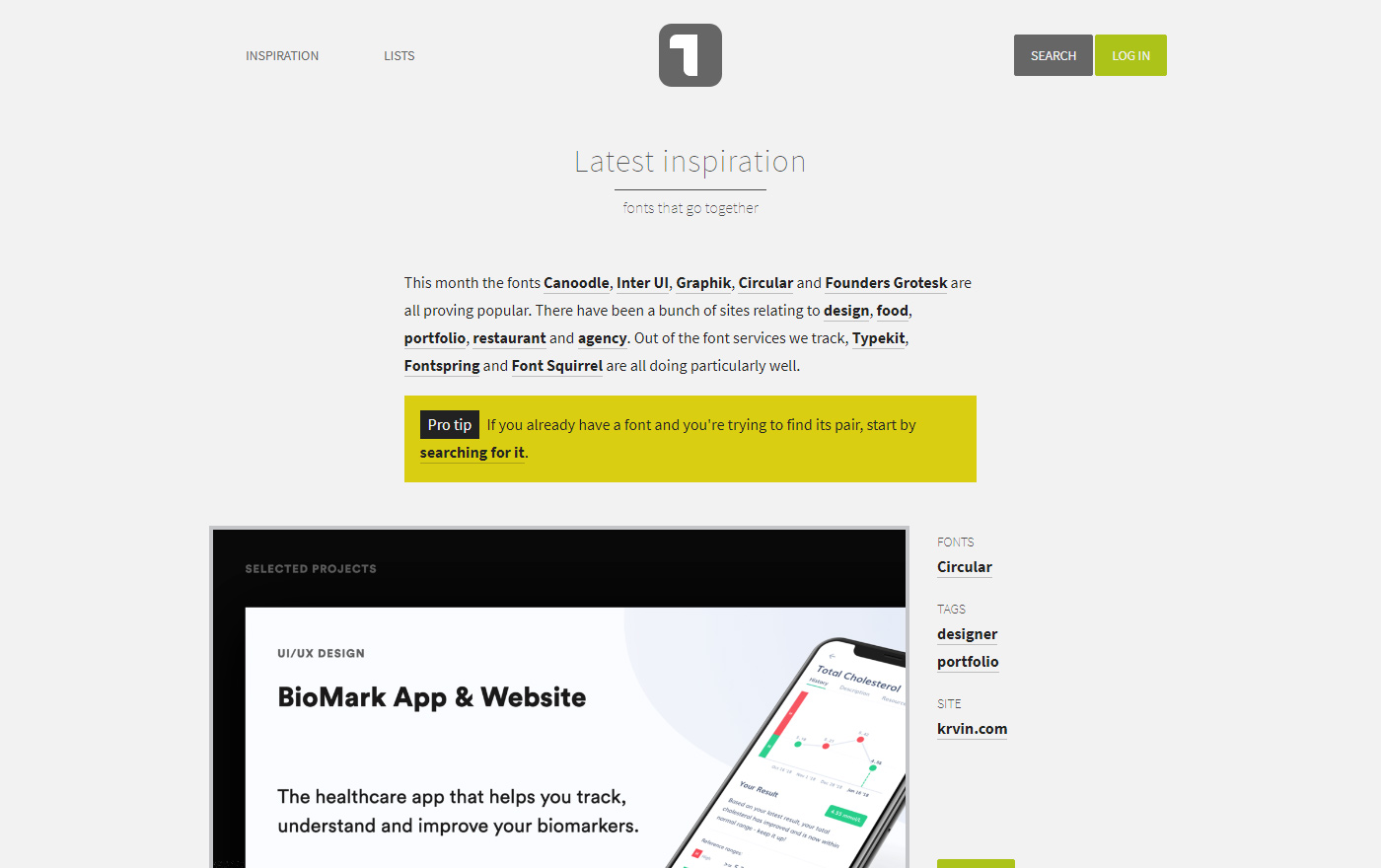 9. Typespiration
Typeinpiration lets you search through a list of curated websites with beautiful font combinations and color palettes. Each example on the list displays a page of sample text using the font combination, the colors used, and ready-to-use HTML/CSS code that you can cut and paste into your website. Resource link.
10. Fonts In Use
Fonts In Use is a public archive of typography indexed by typeface, format, industry, and period. They document and examine graphic design with the goal of improving typographic literacy and appreciation. Designers use the site for project research, type selection, and pairing, and discovering new ways to choose and use fonts. Resource link.