Introducing Hola – a Modern and Stylish vCard Website Template.
It is been a while since we last released a free website template. We have really been busy the last few months. But today we have great news for everyone – we have a new free template! We want to present to you Hola the latest addition to our free template collection.
Hola is a stylish, modern vCard template designed for creative designers, developers, freelancers, photographer or any creative profession. Hola is a free template that has a premium look and is well crafted. It uses an earthy color palette of green, blue and brown hues. For the typography, we use the following typefaces: Libre Baskerville and Montserrat. The font combination really looks great.
Hola is fully responsive and retina ready, has a working contact form, a great looking hero section that uses subtle animations, a stylish portfolio where you can showcase your latest works, a stats section to place facts about your site, it also comes with blog templates: a blog index page and a blog single page, plus other features you can only find on premium templates.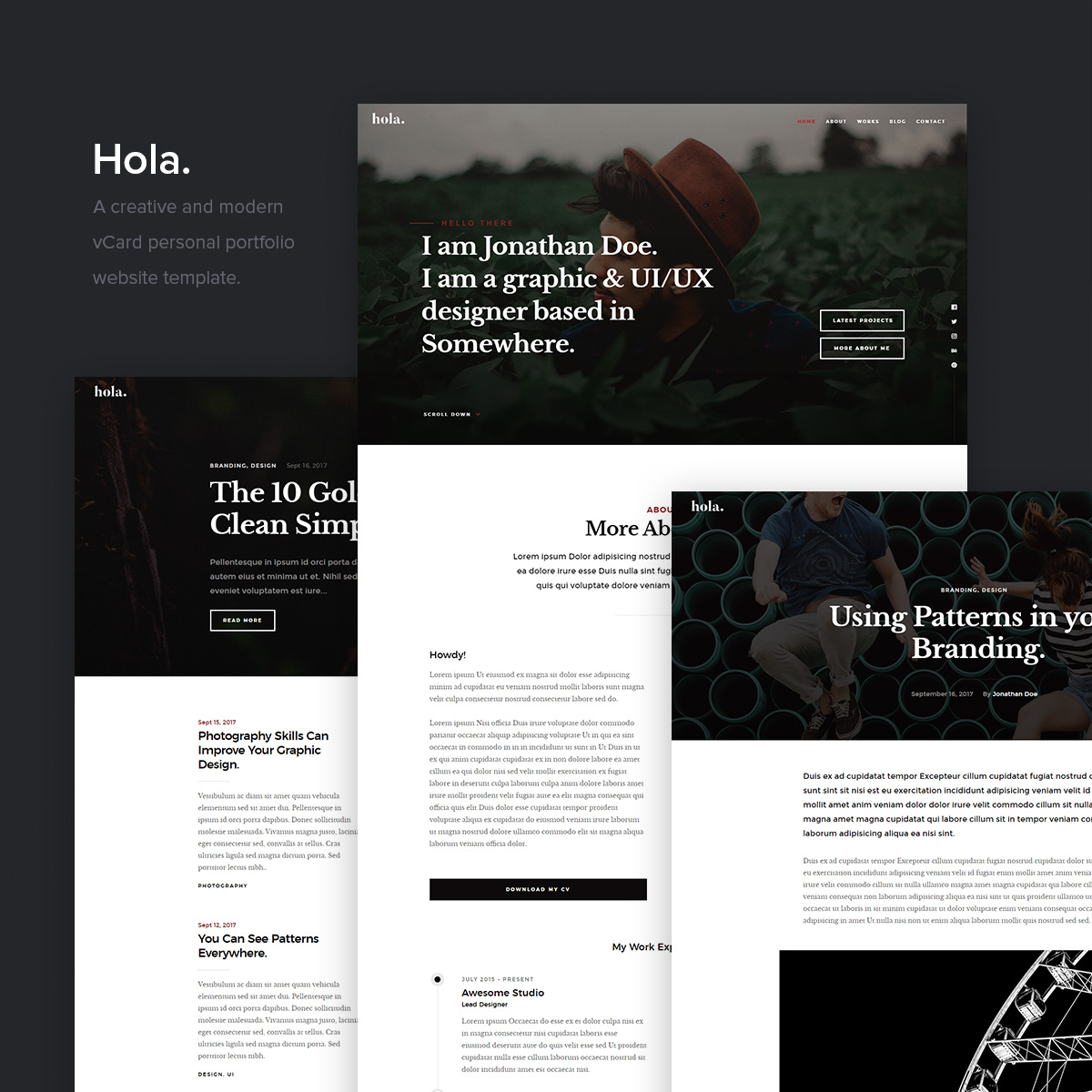 Want to see how Hola looks and works, check out its download page. We hope you'll like this new template and feel free to give us feedback. Happy downloading everyone!