Meet Maillard: A Free Website Template for Modern Restaurants and Cafes.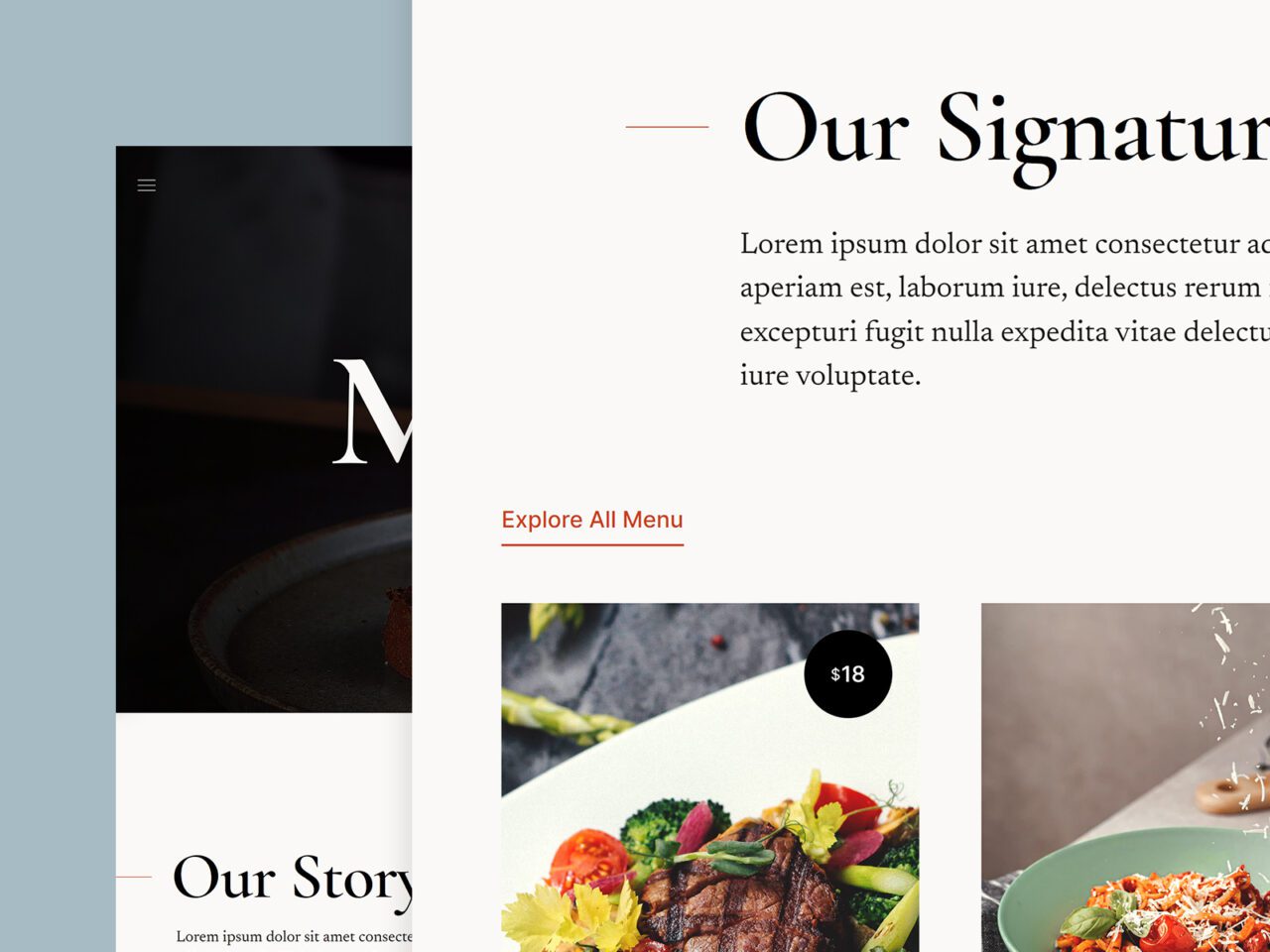 Maillard is a free website template designed for modern restaurants, cafes, and patisseries. It is simple, elegant, and seamlessly responsive, making it the perfect way to create a captivating online experience for your patrons.
The color scheme of Maillard is inspired by nature, with a blend of sinopia, dun, and davy's gray. This palette creates a sense of calm and earthiness, providing the perfect backdrop for your culinary offerings.
Maillard also features careful attention to typography. The Newsreader font ensures comfortable reading, while Cormorant Garamond adds an air of sophistication to headers. A touch of Inter font subtly complements the overall design.
In addition to its beautiful design, Maillard includes a comprehensive suite of pages that are crafted to amplify your restaurant's narrative and functionality. The homepage greets visitors with a warm embrace, setting the tone for their digital journey. The menu page offers a visual feast of your culinary creations. Meanwhile, the about page invites patrons to delve into your restaurant's ethos and passion, while the reservations page streamlines the booking process for a seamless dining experience. A versatile generic page awaits your creative touch, allowing you to tailor it to various needs. To keep your design consistent and polished, the template also offers a style guide page.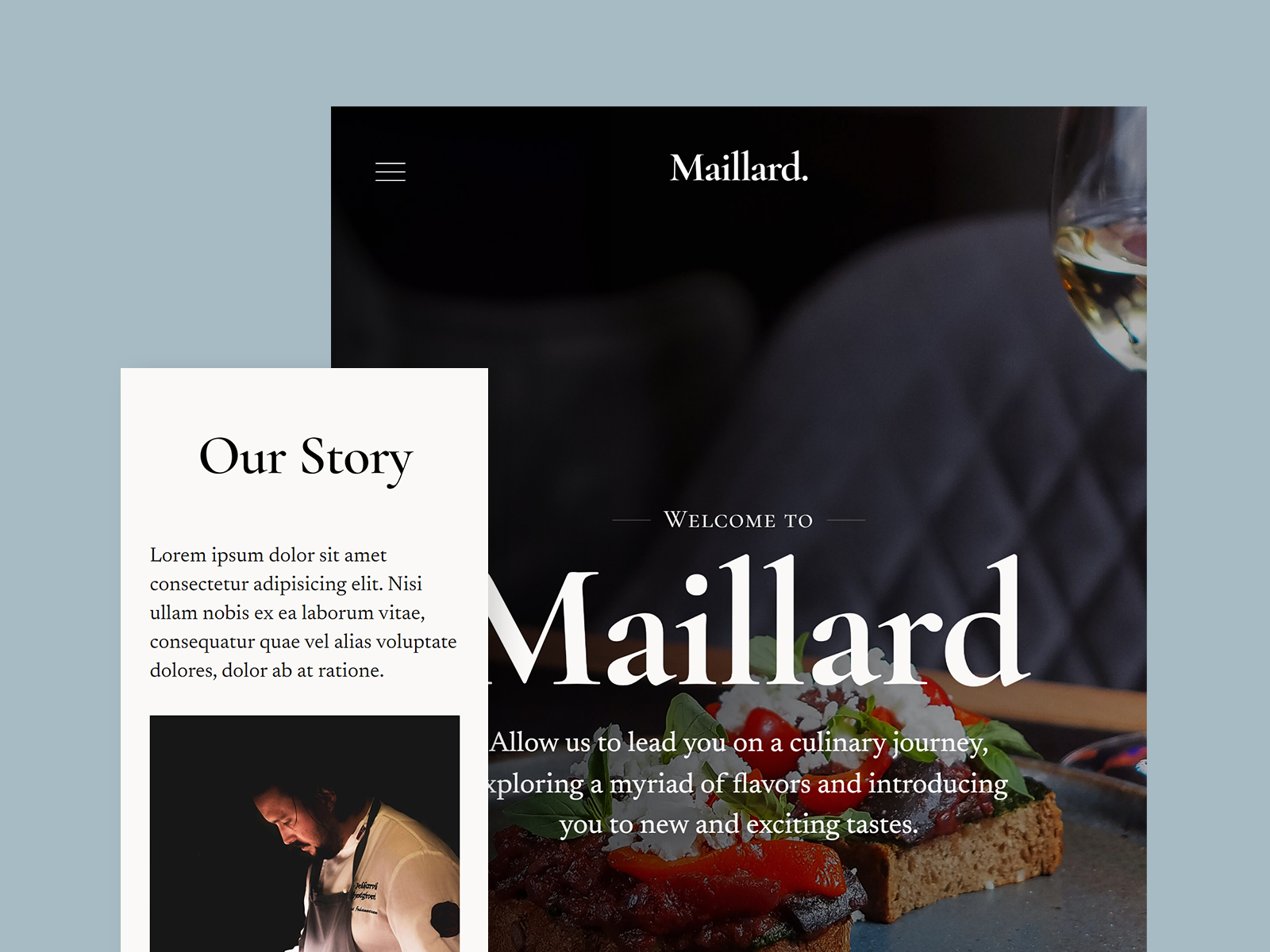 Maillard is fully responsive, meaning that your website will adapt seamlessly to any device, whether it's a desktop, tablet, or smartphone. This ensures that your patrons will have a delightful experience no matter how they choose to access your website.
Ready to bring your restaurant's online presence to life? Download Maillard today and unveil a website that mirrors the elegance of your establishment.